GET 20% OFF WITH CODE: LINDAZ21
About
About Seaside Garden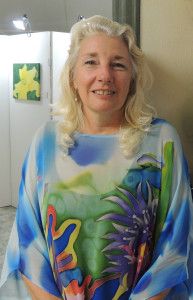 About Linda Z
When asked how long I've been doing art I guess I would have to say I began mixing colors with my crayons. I have always been drawing, coloring, and painting on things. I also remember the influence of a "Drawing for Girls" book my father gave me after a NASA business trip. I studied the book and started drawing and painting on board and paper. My creativity blossomed in Dr. Gaskin's Art class at Largo Sr. High, Maryland USA. I then went on to study two years of fine arts and two years of visual communications at the Corcoran School of Art in Washington DC. I have enjoyed the rewards of the graphic design field with my illustrations and my photography published over the years for others but did not get serious about publishing my work for myself until recently. I have always been drawn to the water such as Ocean City Maryland, the Chesapeake Bay and now living on the Indian River. I now consider my self a Florida Artist and have joined the Historic Cocoa Village Association and the Central Brevard Art Association. In looking to create a studio I found enough space for a small gallery and studio in Cocoa Village which is becoming a bit of an art district. My website represents my work to this point in time. I would like to thank those who have helped me along the way as I would not be here with out them, my family including my Husband Dave, my friends, other artists and all the wonderful teachers I have had the pleasure to get to know and receive instruction from.
For me, my art is about the subject matter, mainly nature and its elegance. I use different mediums to visually describe the beauty I see all around me. The ocean, rivers and shells grace us with their wonder and symmetry. Flowers smile. Garden's bear beautifully colored fruit generally from a flower. A sunrise and sunset mark the beginning of a new day and the end of a good one, with all the colors of the rainbow. Animals in many shapes and sizes co-exist with us on land, in the sea and in the air. I feel blessed to be able to express myself, display and share my artistry for others to enjoy.
Fan of my art? See something here on my website but want something a little different? I am available via text or phone call 443.370.5797 and I would love to talk about your idea. I am now printing on metal and can quote you a size easily.
For other products with my art on them such as pillows, canvas bags, T shirts or mugs please visit me on www.redbubble.com/people/lindazartist
Awards:
1978 Corcoran Gallery Bozarts Ball 2nd place for costume design depicting Georgia O'Keeffe's "Summer Days".
1987 Organization Of America States Logo 1st place logo design for the Quintessential Commemoration of the Discovery of the Americas titled "Encounter of Two Worlds"
2015 Cocoa Village Fine Art & Craft Fair received 2nd place for "Night Sky II" 2-D painting.
2017 Studios of Cocoa Beach, Best in show for "Proud" 3′ x 3′ acrylic painting of a single peacock feather in metallic colors on Black background.
2018 Studios of Cocoa Beach. Best in show for "Reincarnation" 3′ x 4′ acrylic painting of a carnation flower.
Currently exhibiting my works and work in progress at Seaside Garden Studio & Gallery 315 Brevard Avenue, Cocoa Village, FL
Also in Cocoa Village currently exhibiting Carolyn Seiler & Friends Gallery since 2014, as well as art works in "Bobbie's on Parkside" Boutique & "Flying Fish Cafe" exclusively. I usually show at the Cocoa Village Art & Craft Festivals as well.
In the past I have exhibited in the "Cape Canaveral Exploration Tower" March 2015. The Cape Canaveral Library & The Cocoa Beach Library. 2015-2018 exhibited in Studios of Cocoa Beach Gallery.
Thank You for your support!
Linda Z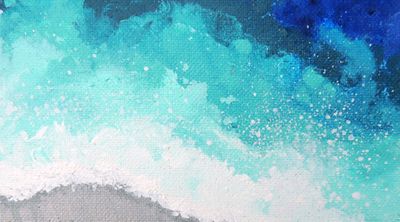 View the Seaside Garden Studio And Gallery portfolio to discover the enchanting beauty of Linda Z's work.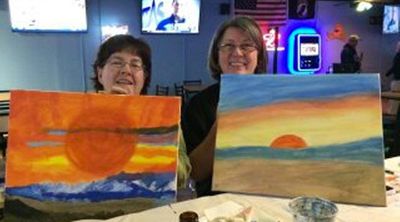 Browse a variety of coastal, nautical, and tropical fine art paintings, sign up for private painting lessons, or search for one-of-a-kind gifts.