GET 20% OFF WITH CODE: LINDAZ21
Cocoa Gallery
Seaside Garden Cocoa Gallery
THANK YOU FOR VISITING!
Featuring Contemporary Nature Artist LINDA ZCoastal, Nautical & Tropical Fine Art PaintingsIncluding interactive 3 dimensional magnet art and handcrafted seashell, space and flower wall art.
Discover One of a Kind Unique Gifts, Great Art, Private Paint Lessons, Kids Art & Craft, Adult Paint & Craft Nights and Much More!
Our Address is 315 Brevard Avenue, Suite #5 (second floor), Cocoa Village, FL 32922.
We are thrilled to be in the town center of Cocoa Village, which is quickly becoming the
ARTS DISTRICT OF COCOA.
We Offer After-School and Home School Art Lessons for Ages 5 & Up
One on One and small group instruction! Sign Up Now for acrylic painting, watercolor, drawing, clay projects and other fun activities. I also include paper collage & scrap booking, shell art, painting rocks, jewelry making and much more. The best part is you decide the painting or the project, by appointment only.
BOOK TODAYLindaZArtist@gmail.com / 443.370.5797
Taking appointments now for a pre-registered first come first serve basis after school Art Lessons. I may group together students with similar talents for their own individual projects. I am excited about offering Art Lessons and I'm looking forward to having fun making art and projects that you and your kids will enjoy taking home to display.
I have on going promotions for discounts and fun prizes on Seaside Garden Studio & Gallery's Facebook Page. And #seasidegardenstudio on instagram
PRIVATE ART LESSONS for all ages! Check with me on the schedule: Tuesday thru Thursday, 8am thru 6pm daily… $20 per hour
Please call for available sign-up days and pre-registering via text/call or email, prior to lessons. Each class is hands on painting of images and projects listed above as well as images you provide. I will teach YOU how to paint what YOU want to paint in your favorite medium and help you develop your own style. I use the grid system to teach drawing and you will learn at your own pace. Paint does not wash out so please dress accordingly. Make it a fun day in Cocoa Village!Book a Art Party!
Book a pre-scheduled party for larger groups, birthday parties and family memory art gatherings. Join us and enhance you or your child's artistry with creative art and craft projects.
We usually start by painting a "Florida Sunset" (as shown here).Other great projects like painting the wine glasses or even creating a sea shell seahorse.Please pre-register by calling or texting us!Schedule a paint or craft night in your home, in our studio or in a private venue. This is a great way to introduce yourself to painting with out buying all the supplies…We do that for you! We can tailor the evening project to you! Not into painting then lets create something else. Visit our Facebook or Instagram page for ideas. All you need to bring is your creativity and your favorite wine!Dropin our Summer Art AdventuresThis year is going to be more educating that ever before. We will be painting images 2D and creating interesting 3D projects of plants, animals, insects, sea creatures, sea scenes, clay creations, and making all types of art & crafts. All supplies included and paint does not wash out so please dress accordingly.$35 per person for 2 hour camp. Chose your drop in time: 10-12, and or 1-3. This year I would like to try accepting drop-ins at any time from 10-3, though the days will be the same. Chose your day, Monday, Tuesday, Thursday, Friday & Saturday. Daily drop in's welcome with no advanced notice. Limited to 6 campers per 2 hour session. Supplies are limited so a substitute project may be given.Linda Z has Original Art & Prints Currently On Display in these galleries & shops:
Gallery: Carolyn Seiler Studio, Cocoa Village
The Alley, Cocoa Village
Bobbi's at Parkside, Cocoa Village
Flying Fish Cafe on Merritt Island near Michael's crafts
PORTFOLIO ART PIECES
All art on "Portfolio Pages" are available for purchase in all sizes on Canvas and Archival Paper. For pricing and quotes please choose the category under "Shop" on this website. Any orders over $175 will require a 50% down payment. Please include Shipping address if different than billing address. Greeting cards 4 1/2 x 6 1/2 are also available. Thank you for your order. Your support is greatly appreciated.
PLEASE NOTE: All sizes are actual size of printed image. If you are placing a mat in front of the image, please allow for the correct frame size. Some sizes may vary, for example 8 x 8 image will be adjusted to fit on requested size for best quality. I'm a phone call away so please do not hesitate to call me.
I ship anywhere in the USA. Prices based on size & weight. Express shipping available. Shipping outside the USA quoted.
Check out our Interactive Art!
Paintings on Metal in all sizes make a great gift.
Each painting is an unique, original work of art depicting the soothing beauty of the seashore. Each piece uses sand from local Florida beaches in the paint across the bottom. One free shell magnet is included. Magnetic starfish and more shells available to create your own interactive artistic seashore. Available in the following sises:
4 x 6 $10.
5 x 7 $15.
8 x 10 $35.
9 x 12 $45.
12 x 24 $75.
16 x 20 $125.
Shipping is included.
Custom sizes also available with or without frames. Send me sand from your vacation and I will make a special memory seashore to size and colors. Magnet shells, starfish and more are available or use your own specially collected pieces.
PLACE AN ORDERLindaZArtist@gmail.com 443.370.5797COMMISSIONED ART
If your looking for a designer décor color match or color complimenting your existing environment, I can work with you and create a commissioned work of art exclusive for you. All pricing is negotiable.FAN OF MY WORK?
Yes, I'm now on RED BUBBLE!!!
Order Linda Z 's artworks printed on great things like pillows, cell phone covers, mugs, "T"shirts, leggings, skirts and much more!
Follow this link: http://www.redbubble.com/people/lindazartist
Call if you would like to change any background colors on the items shown on Redbubble or have any special requests.Sizes on the repetitive artwork can be changes.Call with any comments or questions as I love to hear from you.
Have fun and THANKS for your support!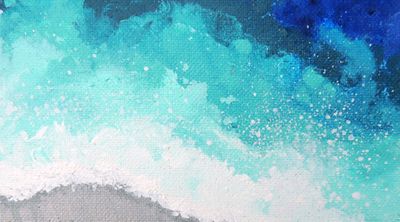 View the Seaside Garden Studio And Gallery portfolio to discover the enchanting beauty of Linda Z's work.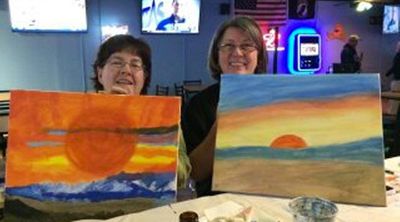 Browse a variety of coastal, nautical, and tropical fine art paintings, sign up for private painting lessons, or search for one-of-a-kind gifts.